Portuguese Cultural Activities and Events
The Portuguese program has many opportunities to engage with language and culture outside of the classroom. In the past, we have offered a cooking workshop, game day, singing workshop, movie night, and cultural celebrations! Activities outside of the classroom provide students with language learning opportunities from a cultural perspective.  
Bate-Papo is a weekly conversation hour focused on discussing cultural aspects and improving speaking practice. Some topics covered in the last semester include Brazilian folklore, idioms, sertanejo music, and celebrations and holidays in Brazil.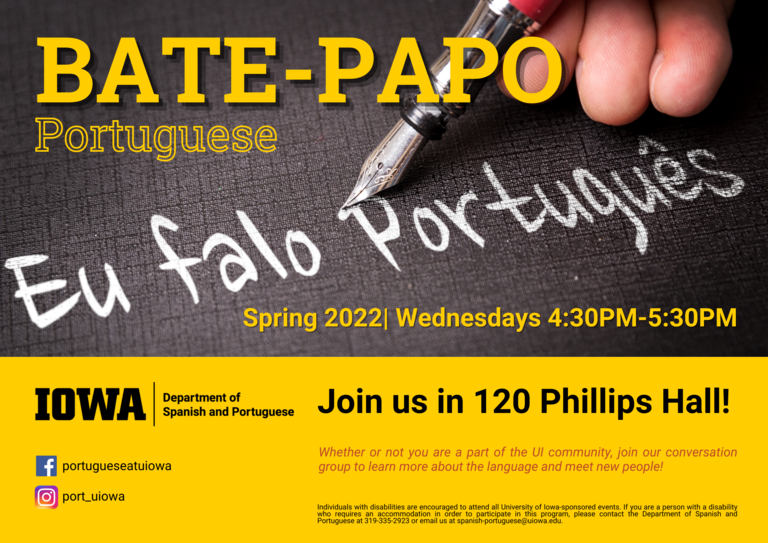 Hora do Conto is a project that aims to discuss short stories written in Portuguese. The meetings happen twice a month and the discussions are conducted in English and Portuguese. It is a great opportunity for students and the community to read authentic works in Portuguese, improve their vocabulary in the language, and improve their reading comprehension. Some of the short stories discussed were written by Clarice Lispector, Lygia Fagundes Telles, João Anzanello Carrascoza, Conceição Evaristo, Lima Barreto, and Machado de Assis.