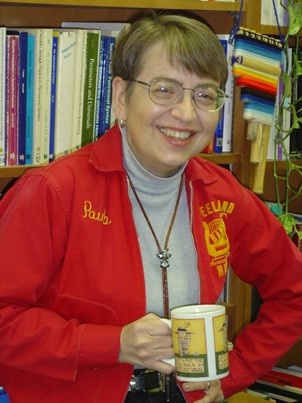 Paula Kempchinsky (1954-2021), Associate Professor of Spanish and Linguistics, was born on August 11, 1954. Paula grew up in Freeland, Pennsylvania and attended East Stroudsburg State College. She graduated with a dual major in Spanish and history and a certification to teach social studies. Paula received her MA from the University of Minnesota in Spanish literature and then moved to Los Angeles to start her Ph.D. at UCLA in Romance Linguistics.
Directly after earning her Ph.D. in 1986, Paula began her career at the University of Iowa as an Assistant Professor of Spanish Linguistics in the Department of Spanish and Portuguese. Over her career, Paula designed and developed the linguistics program at both the undergraduate and graduate level within the department.  While Paula's focus was Spanish, she also taught and advised students in the Department of Linguistics and had a joint appointment in Linguistics.  As a syntactician, Paula trained numerous graduate students and created at Iowa the lively intellectual atmosphere of shared inquiry she had known at UCLA and at MIT, where she spent two semesters (1985 and 1989) taking part in groundbreaking discussions that would revolutionize the field of syntax and form the basis for her research program from that time forward.
The core of her research and teaching was syntax. Her scholarly production included two edited books, Aspectual Inquiries (with R. Slabakova, 2006), Evolution and Revolution in Linguistic Theory (with H. Campos, 1995), and two edited conference proceedings collections as well as numerous articles and invited chapters. In the field of Hispanic Linguistics, Paula was known as an expert in the theory of the subjunctive in Spanish. Any work on that subject today includes her as an essential reference. Her contributions to the field, however, extended well beyond Spanish as she was also influential in comparative syntax. She published a number of papers on syntactic theory in Romance more broadly, including her work on the clitic se. Her colleagues and graduate students prepared a Festschrift, East and West of The Pentacrest: Linguistic Studies in Honor of Paula Kempchinsky (2021, T. Gupton and L. Gielau, Eds.). During her final year, Paula wrote an engaging personal and analytical monograph, A History of My Family: A Genealogical Travelogue, which details the history of the Polish, Tyrolean and Ruthenian branches of her family and the lives of those who immigrated to the United States and their descendants who reside in Western Pennsylvania.
One of Paula's greatest strengths was her incredible ability to bring people together. Her energy, inclusiveness and generosity meant there was always space for everyone. We all have memories of Paula with her coffee cup in hand, her strong, contagious laugh and her witty comments about whatever was being discussed. She lived her life fully, joyfully and with an intellectual curiosity that went well beyond linguistics and embraced topics as diverse as history, literature, politics, astronomy, and classical music. She was a true intellectual in all senses of the word. And of course, no mention of Paula would be complete without including her love for Spain and her dear, close friends in Asturias. Paula and her husband Pat spent their summers in Spain and recently, in their lovely house hidden away in a long, verdant valley in Siones, just south of Oviedo.
The last two decades of her life were marked by a struggle with a defective bone marrow: myelodysplasia in 2001, a bone marrow transplant in 2002, and leukemia in 2016, a second bone marrow transplant in 2017. Paula is survived by her husband Patrick Shoemaker, her niece Stefani Levesque, her cousins John, Theo and Sandy Pollack, her brother and sister-in-law Michael and Lori Kempchinsky and their children Mikel, Chelsea and Andrew, her Asturian family and friends, her academic sisters and brothers – colleagues in the Departments of Spanish and Portuguese and Linguistics – and her University of Iowa academic offspring whom she advised during their studies.
---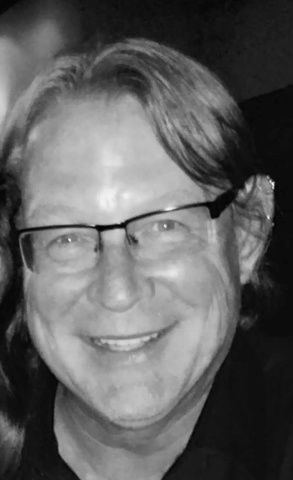 Thomas Edward Lewis was born in Macon, GA on December 2, 1950 to Lillian and Robert Lewis.  After moving from Macon, he lived in St. Louis, New Orleans, and Westfield NJ, where he graduated from high school in 1969. Tom earned his BA and PhD degrees in Comparative Literature from Brown University and UC San Diego, respectively.
Tom spent his long and distinguished career as a professor at the University of Iowa in the Department of Spanish and Portuguese, where he was a professor emeritus at his time of death.  He joined the department as an assistant professor in 1978 after holding a research fellowship in the prestigious Cátedra-Seminario Menéndez Pelayo at the Universidad Complutense in Madrid. As an early career professor, Tom assumed leadership roles in the Midwest Modern Language Association and Comparative Literature program. He also served twice as the Department Executive Officer (chair) of Spanish and Portuguese, from 1984-1989 and 2004-2009. Tom published numerous academic books and articles as well as hundreds of political texts for a wider audience.  Tom also earned many prestigious teaching awards, initiated the UI Spanish Creative Writing MFA program, and was a Collegiate Fellow.  He was an expert on many issues, including Spanish Literature, the Spanish Civil War, Contemporary Literary Theory, the Bolivian Water Crisis, Lita Ford, and every conceivable political controversy.  Tom spent his entire life actively seeking justice for workers and standing up for human rights in the US and internationally.
Tom was, above all, an outstanding father to his sons, Devyn and Grant Lewis, who were infallible in his eyes.  Tom's love of travel led him to take Devyn and Grant to Bolivia for a summer when they were young, which sparked their continuing love of languages and appreciation for cultural diversity.
Tom also leaves behind a brother and nephew, Art (Laura) and Dan (Elaine) Lewis of Geneva, NY, loving and patient ex-wives, Cinda Coggins Mosher (Ben) of Iowa City and Sandra Sousa of Orlando, thousands of appreciative former students, many friends around the world, countless (over)indulgent bartenders and food servers, and a large network of political activists who worked alongside Tom throughout his life.  He continued to be extraordinarily active until the very end, when his life was cut short on December 6, 2018 after a lengthy struggle with diabetes and related illnesses.
At Tom's request, there will be no public memorial service.  His ashes will be scattered across the globe in various parks and bodies of water, as well as outside of notable bars, bodegas, and restaurants.  In lieu of flowers, please honor Tom's legacy by taking an active role in the world around you to make it a better place for those less fortunate.