Department of Spanish and Portuguese
'Amigo', la nueva novela de Ana Merino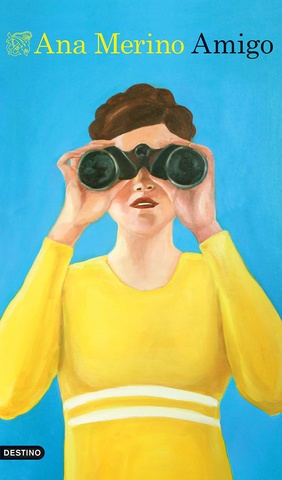 Inés Sánchez Cruz, una poeta mexicana afincada como profesora de escritura creativa en Estados Unidos, llega a la Residencia de Estudiantes de Madrid para impartir un taller de poesía e investigar un hallazgo reciente: el archivo familiar de Joaquín Amigo, uno de los amigos de Lorca, también asesinado violentamente y desaparecido al comienzo de la guerra civil. Inés arrastra una profunda angustia fruto aparentemente de las luchas de poder en el ámbito académico y la traición por parte de un amigo íntimo, pero el fallecimiento de uno de sus colegas activa una serie de recuerdos traumáticos que se entremezclan con las investigaciones de los documentos y cartas del archivo familiar. 
UNA INCREÍBLE HISTORIA QUE COMBINA LA FICCIÓN CON UN HALLAZGO LITERARIO REAL DE GRAN VALOR
Inés Sánchez Cruz, a Mexican poet living as a creative writing teacher in the United States, arrives at the Residencia de Estudiantes in Madrid to teach a poetry workshop and investigate a recent find: the family archive of Joaquín Amigo, one of Lorca's friends, also violently murdered and disappeared at the beginning of the civil war. Inés carries a deep anguish apparently as a result of the power struggles in the academic field and the betrayal by a close friend, but the death of one of her colleagues activates a series of traumatic memories that intermingle with the investigations of the documents and letters from the family archive.
AN INCREDIBLE STORY THAT COMBINES FICTION WITH A TRUE LITERARY FIND OF GREAT VALUE
Don't forget to check out this awesome interview with the author by clicking here!